Well this is my first post on my blog!
Good day to post as me, Gary, Gadget & Belle have just finished our sponsored dog walk in aid of Manchester Dog Home. We did 2 laps of Debdale Park in Gorton, phew it was warm!!! Both dogs managed really well but we all had to stop for a few water breaks. Here's a pic of Gadget & Belle showing off their ribbons which they got for taking part.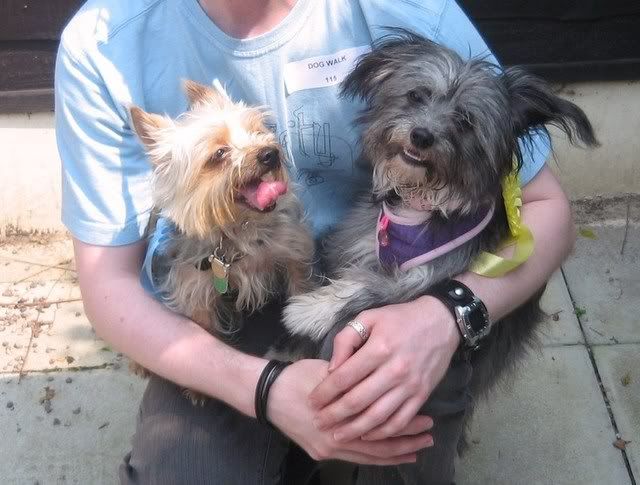 Now thinking of carrying on with some crafting, I have to finish off Pattys Postcard swap (i've done 2 out of the 4 postcards), then may do some more work on this years circle journal. My theme for this year is "All Creatures Great & Small". So far I have done the front and back cover + the sign in page, though I am cheating for the tags. Instead of cutting them out myself I've order some more blank luggage tags to use and decorate :D lol
Anyway I shall try and keep this blog up to date with my daily doing's & pictures of everything I create!

xxx